A number of my friends and family have now asked me for advice on how to travel. Sometimes they ask me where I look for the best flight prices.  Sometimes they ask me about money saving tips and tricks I have learned or made up through my journeys or maybe they ask me about the best ground transport upon arrival in a foreign country. At first I am very flattered and grateful that they thought of me to help answer such questions but after responding to a number of them separately I have realized that I should just make a post about it so I can just share a link with with whoever asks me again in the future.
Im my opinion, the basis of  enjoying a good life comes down to 3 basic elements. Food/Water, Shelter and Transport (Im not talking about a sense of belonging here. Just material things we need to live well). While road tripping here in the US, these often come with names like "Gas, Food, Lodging, Next Exit" but no matter how you label it, without these 3 things, your life is probably not very enjoyable.
Here's an ongoing list of these 3 elements that I hope helps you get more out of your travels for less money.
Transport is probably the most expensive part of traveling. Planes, trains, automobiles, boats etc. are all quite costly and probably the number one reason why most people say they can't travel as often or as far as they would like. Well, here's my ongoing list of transportation methods that hopefully allow you to get more from your travels.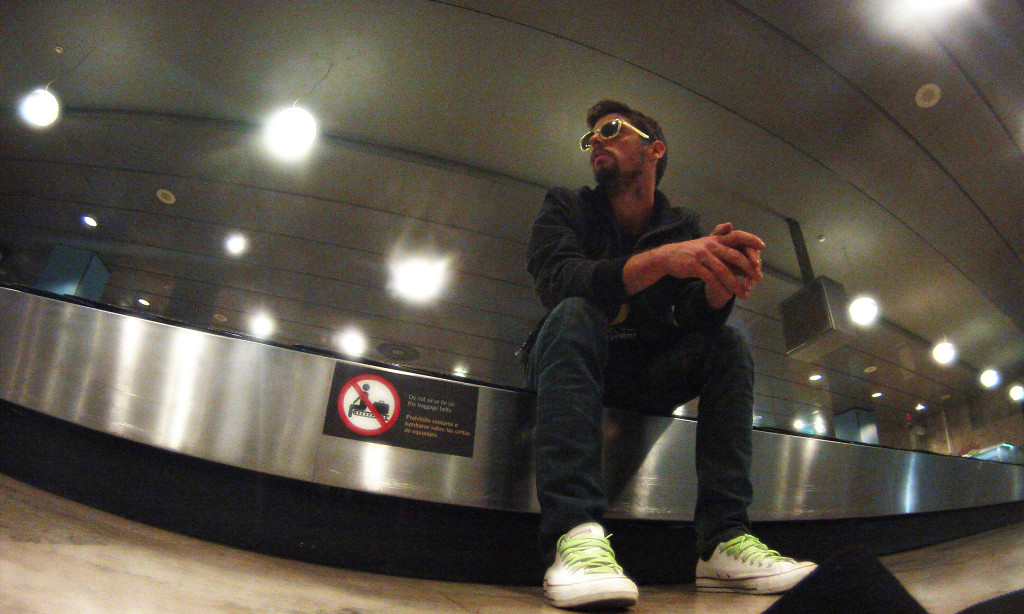 By Airplane: My personal favorite service for finding flights is with the help of the worlds largest search engine, Google. Yes, it's not such a huge surprise that Google is also really good at searching for airline tickets too. Google Flights is a service that has only been around for a few years as far as I know but it is the best service for finding flights anywhere in the world and also the best for exploring new destinations too (check out their "Explore" feature). What I like the most about Google flights is the multi-city option because it allows me to create flight itineraries using multiple cities. Until a few years ago, I had trouble finding services that allowed me to fly with different origin and destination cities. What I like the most about this feature is that it provides me with much more flexibility on my trips because I don't have to backtrack to a specific city to catch my flight back to the US. I have flown into Lisbon, Portugal and back from Budapest, Hungary before. I also once built a 5-flight itinerary from Colorado to California to New Zealand to Australia to California to Colorado for less than $1,700 USD (DEN>SNA, LAX>AKL, AKL>SYD, SYD>LAX and SNA>DEN) I spent 1 month between each flight so that's a 4 month trip and just $1,688 for several international flights. I also really like the way it displays the data and shows a calendar view to show you the price of your flight if you fly on different days of the week. It truly is a great travel utility no matter how you fly.
By Bus: I have taken buses in just about every major city that I have ever been to. Sometimes its a shuttle bus. Sometimes it's a city bus. Sometimes it's an intercity bus. Sometimes it's even an international bus network all across Europe like BusAbout. Services like this are great for traveling across Europe and also meeting a bunch of other travelers at the same time. They are almost a land cruise because you can rest while you are on your way to the next destination and they sometimes even coordinate social activities for you upon arrival at your destination city. I am still looking forward to my first BusAbout trip across Europe but have used similar bus networks in New Zealand. They offer a unique peace of mind while also opening up new experiences that you would otherwise never know about.
By Car: Traveling by car is how most people get around in the US but what about in other countries? How can travelers get around by car on the other side of the world without breaking the bank? Well, now there are services like ZipCar that are making it easier to get around by car without actually having to own one. Also CarRental services are becoming more cost effective thanks to apps like CarRentals.com. I have booked cars for as little as $19 a day AFTER taxes and fees.  You can also opt for a Taxi Cab but you run the risk of getting swindled  by you cabbie taking "a shortcut" which somehow adds $10 to the meter. Apparently this is all too common in cities like Rome, Paris and Rio de Janeiro. Ride sharing services like UBER and LYFT offer some unique benefits because you can see the route to your destination on your phone and whether or not the driver is following it. UBER also offers a fare share feature to automatically split the cost of the fare with other passengers (if they also have the UBER app) so the fare is evenly divided.  Also, be careful of UBER's "Surge Pricing" because it can be just as easy to be swindled by their ride calculation algorithm as it is a dishonest cabbie.
By Train: From the underground subways of NYC to the picturesque trolleys of Lisbon, Portugal all the way to international train networks like the Eurail Pass, Trains are one of the most popular ways to travel long distances outside of the United States. So far my experience with long distance train travel is limited but I find it very useful to travel around a number of cities by subways and other similar rail systems because I trust tracks more than swindling cab drivers and mundane bus drivers (Wait…was that my stop?). Sometimes just knowing that you can follow a set of tram/trolley tracks to your accommodation even after they have stopped running for the night is all the guidance you need. You just can't do that with cars or buses. I tend to like the convenience of traveling to airports where I can take a train from the airport to the city center so I don't have to worry about getting lost or swindled along the way. Here's a shameless plug for my home city of Denver: Our LightRail will be opening it's service to/from DEN Airport sometime in Spring 2016 so soon you will be able to do this. I'm excited.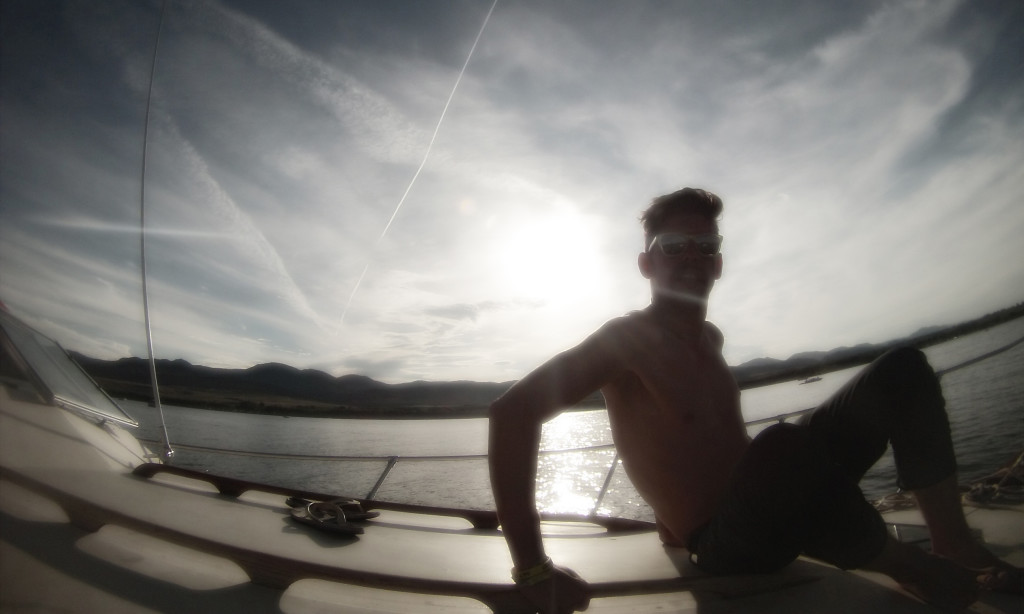 By Boat: Boats as a means of travel are not nearly as common as they used to be for international travel (largely due to the efficiencies and growing popularity/demand of air travel) but still a great option for enjoying more leisure time and destinations on a budget. Cruises are one of the most popular ways for families to vacation since they often have activities for people of all ages. I personally haven't ever been on a cruise but I hope to go on one soon. Another neat option to travel by boat is floating schools (like Semester at Sea) who offer classes while traveling the world on a sort of cruise type vessel. Boats are also one of the best leisure activities that I find while traveling. Sometimes its a relaxing trip around a bay or lagoon in a sea kayak, a ferry between New Zealand's North and South Islands or maybe even a day sail on a catamaran. Other times it might be more dangerous adventure in a white water raft or a Canoe across 110 miles of Wyoming wilderness. No matter how you do it, boats are a great way to travel more of the world while also enjoying yourself more during those travels.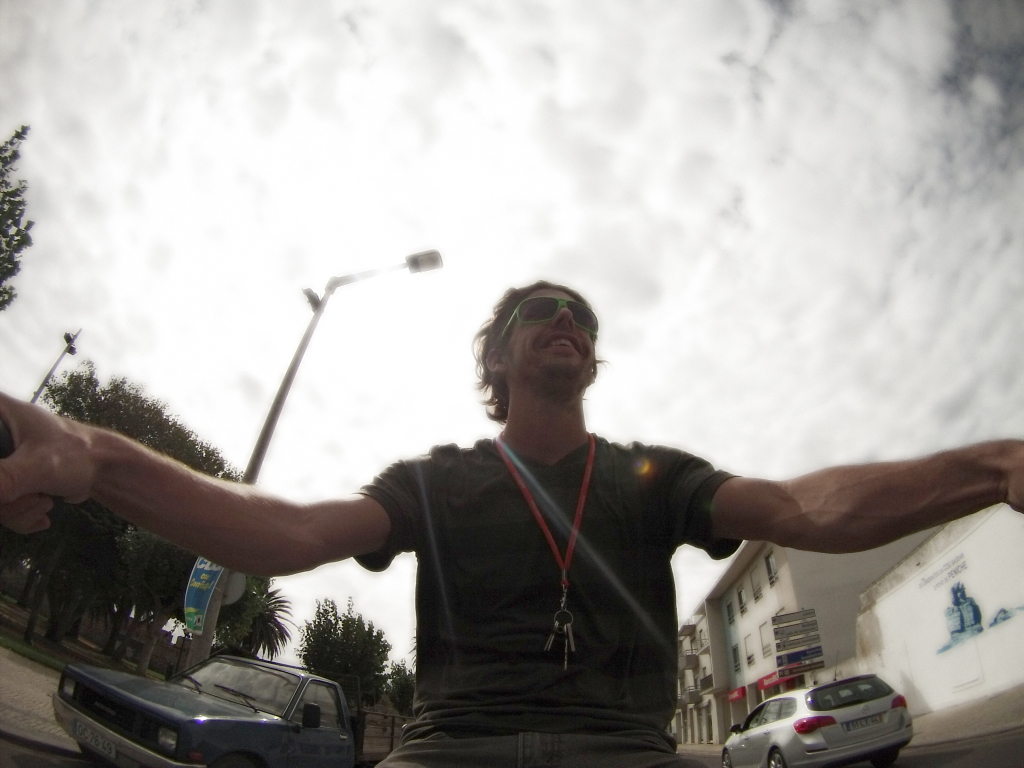 By Bicycle: The bicycle is the most efficient means of transportation on the planet (meaning that you travel the greatest distance for the amount of energy consumed). The bicycle also happens to be the worlds most popular means of transport thanks to nations like China, India and even the Netherlands. I would travel with a bicycle if I could fit one in my bag but they are easily rentable (or for sale) in every country I have ever been to thus far so I haven't made it a huge priority to try to pack one. I've even heard that you can buy a bottom-of-the-line bicycle in Amsterdam (often from homeless people) for as little as 1 Euro. Yes that's ONE single Euro but don't expect much. Once, I even met a guy named Jeff in Costa Rica who rode his bike from NYC to the border of Panama/Colombia. Yes on a bicycle. That's like 10,000 miles just so you know. He really helped expand the limits of my mind and what could and could not be done.
By Motorcycle: A motorcycle is not a good option for those who don't know how to ride one but they are very common in Central and South America since many people cannot afford a car and they have to travel great distances for work, food, medicine, school, etc. These are also pretty easy to rent in most parts of Central and South America but tend to be more difficult in more developed nations due to regulations and bureaucracy.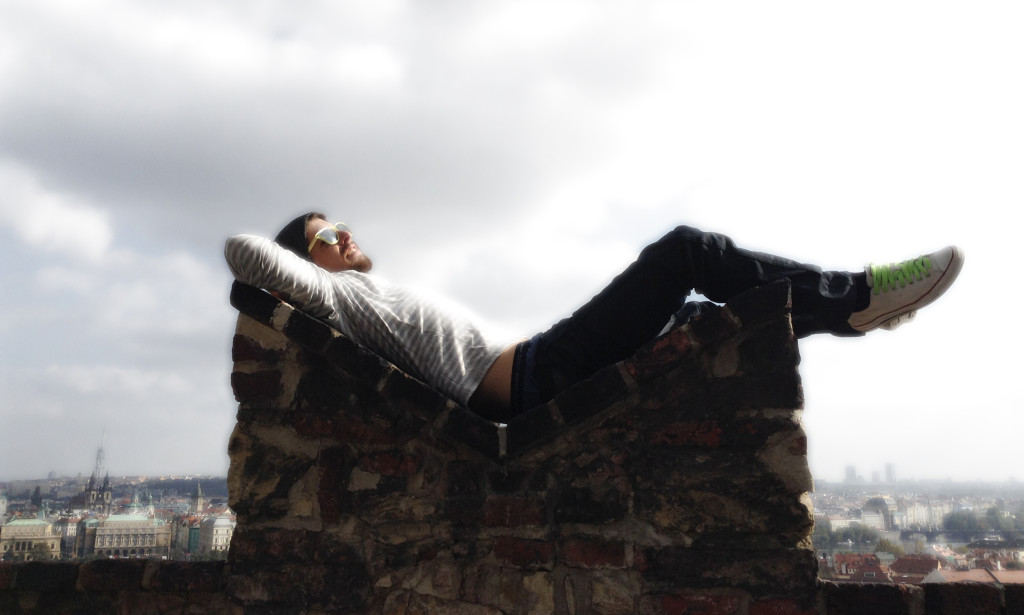 On foot: Every time I travel I find that I don't have much trouble getting around most places I need to on foot using a combination of the above methods but usually after a week or so of putting one foot in front of the other, I get VERY tired of walking all over the place so I finally opted to buy a Penny Deck mini skateboard. I like the Penny because I am able to pack it into a carry-on sized bag for air travel and put some wheels between the ground and my feet to greatly increase the efficiency of getting around on the most local level. I can't tell you how many times I have gone from point A to point B in way less time than expected just because I had my mini-deck with me. My girlfriend was once shocked at how quickly I once made it from her house to my hostel several blocks away. It was all thanks to some wheels on my feet.
That about sums up all of the ways that I get around when I travel but this page is constantly changing so check back from time to time as my travel methods constantly evolve. Thanks for reading and please feel free to leave a comment if you know of more ways to get around faster, cheaper, farther, safer, and of course while having more fun!